PANDA LODGE AND REST CAMP
---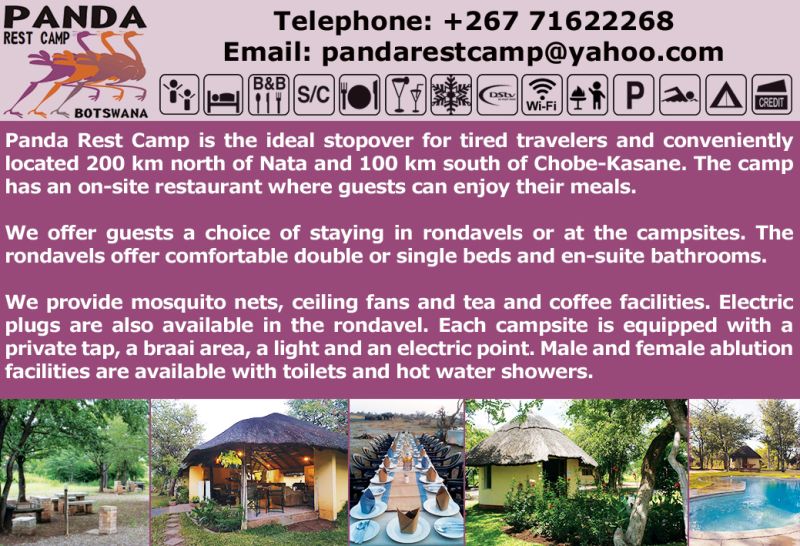 CONTACT:

CATEGORY:
Accommodation: Rest Camp
Pandamatenga Rest Camp, Camping and Restaurant.



ZONE:
Zone 79: Pandamatenga

---
Panda Rest Camp is an ideal stopover for tired travellers and is conveniently located 200 km north of Nata and 100 km south of Chobe-Kasane. The camp also has an on-site restaurant where guest can enjoy their meals. Each Campsite is equipped with a private tap, a braai area, a light and an electric point. Male and female ablution facilities are available that consists of hot water showers and toilets.

18°32'10.7"S 25°37'43.9"E


Send a query via WhatsApp, then Panda Lodge and Rest Camp can reply directly to your device.
Your message has been sent.
Copyright: © Where to Stay.
No parts of this website may be reproduced, stored in any retrieval system or transmitted in any form or by any means without the express, written
permission of the publisher. Extreme care has gone into supplying accurate information, however, no liability can be accepted by Where to Stay for any
errors or omissions that may have occurred.
Tel: + 264 81 886 5788
info@wheretostay.na